First Fantasy Spectacle at Liepnitzsee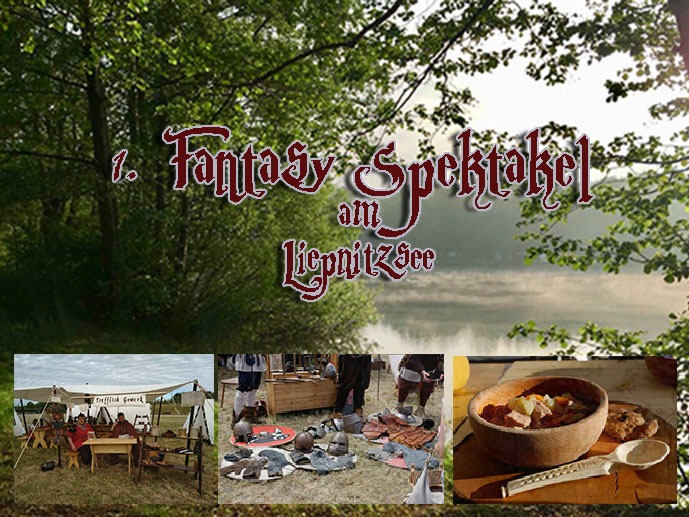 31.08.2022
September 23-25, 2022
For the first time, the Fantasy Spectacle will take place on our campsite at Liepnitzsee.
For our guests big and small, there will be lots of entertainment as well as hearty food and unusual goods!
Market people go about their traditional craft. Here you can stroll and buy unique pieces of jewellery, artistic woodwork, leather and sewn goods.
The camps of the various guilds also offer authentic insights into old times. There will also be a camp from the Civil War era as well as a real cannon on display.
Visitors can try archery, while children can measure their skills and perseverance in the play arena.
If you are in the mood for more action, you can let your hips circle with line dancing.
Admission free. Everybody is welcome!

Friday, September 23: 2:00 p.m. – 6:00 p.m
Saturday, September 24: 10:00 a.m. – 8:00 p.m
Sunday, September 25: 10:00 a.m. – 6:00 p.m