Second Fantasy Spectacle at Liepnitzsee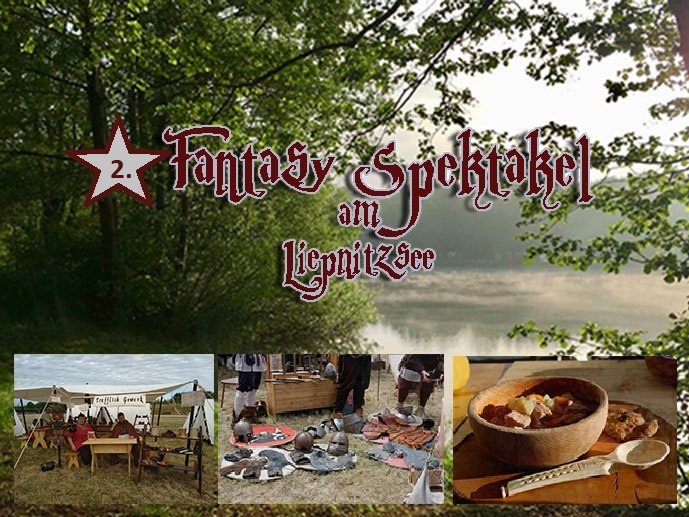 26.04.2023
For the 2nd time the fantasy spectacle is taking place at our Campsite at Liepnitzsee.
28 – 30 July 2023
The 1st spectacle in 2022 was a great success, again there will be lots of entertainment as well as hearty food and unusual goods this year!
Old craftsmanship meets American cultural folklore. There is a lot to discover: unique pieces of jewelry, artistic woodwork, leather and sewn items. At the end of the day we sit together around the campfire.
This year, "Imkerei Hütt" (beekeeping) is offering its honey products for sale, providing information on the manufacturing process of honey, mead and beeswax candles and giving an insight into the ecological conditions that ensure the survival of our bees.
Admission free. Welcome to you all!